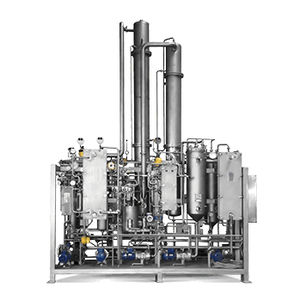 SigmaTec mobile units with low capacity (pilot system) 2.5 hl/h to 7.5 hl/h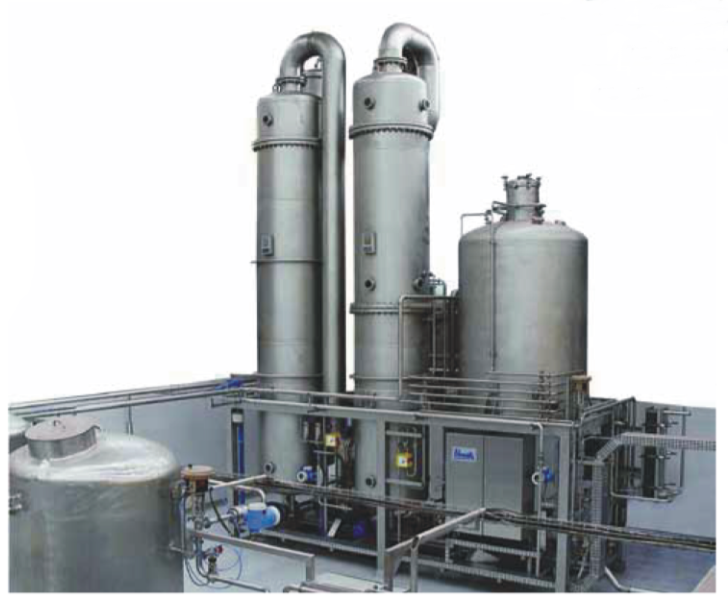 SigmaTec station for the removal of alcohol from beer - 50hl/h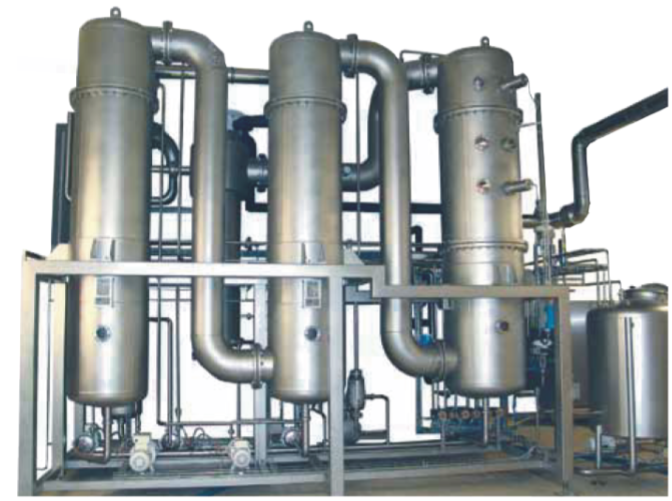 SigmaTec station for the removal of alcohol from wine - 2,000 l/h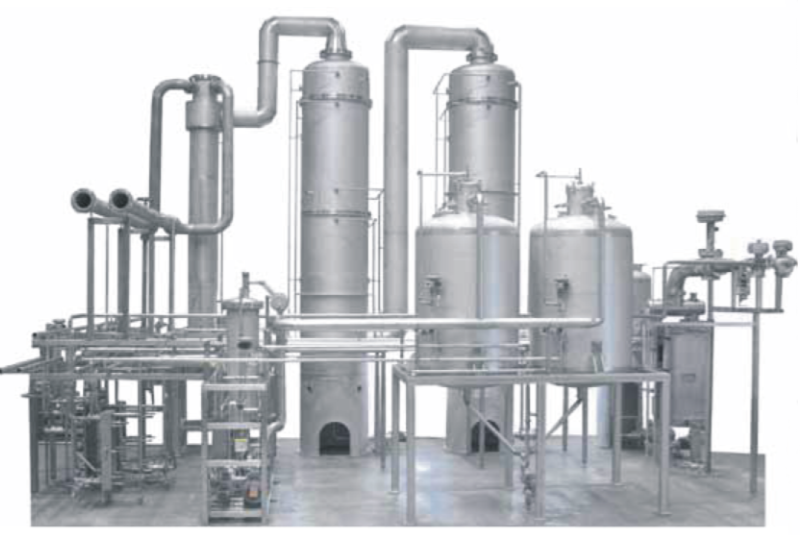 SigmaTec station for the removal of alcohol from beer - 100 hl/h – installation in production
More than 100,000 delivered SIGMA heat exchangers in various pressure grades and according to individual designs, and more than 300 production systems and installations for thermal processes have proven their value in many various sectors, designed for the processing of liquid products. API Schmidt is a synonym of modern production plant, extensive practical experience, high quality standards, and long standing competence in processing technology of a wide range of products and methods providing the best results.
Plate heat exchangers are an essential part of heat treatment technology and are used in all industries as a component or primary element of systems based on thermal processes. Particularly due to low footprint and/or possible to achieve small temperature difference on the cold and hot side, as well as competitive price, Sigma  heat exchangers may be particularly used in the chemical, petrochemical, food and beverage industry, and many others… 
HEAT EXCHANGERS DELIVERED
FOOD AND BEVERAGE INDUSTRY
DAIRY PRODUCTS, ICE CREAMS, FOOD EXTRACTS
Systems for the removal of alcohol from beer and wine using SIGMATEC procedure
Multi-stage plate evaporators for evaporating fruit juices and concentrate as the most cost-effective method of biological preservation and storage, as well as production of fruit juice concentrate, fruit pulp or smoothie.
Cooling, conditioning, and fresh beer cooling in particular. Juice and beverage heating before warm and hot filling using SIGMA plate heat exchangers
Milk heating, milk, cream, yoghurt, milk concentrates and dairy products cooling, coffee extract cooling, ice cream pasteurisation